May 20
Support Letter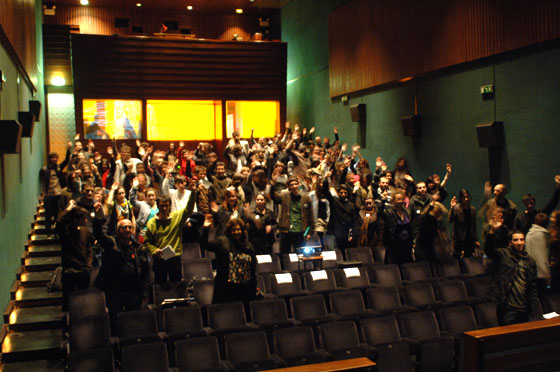 Save Middlesex Philosophy!

The abrupt closure of the Philosophy programmes at Middlesex University is a matter of national and indeed international concern. Not only does it flatly contradict the stated commitment of Middlesex University to promote 'research excellence', it represents a startling and perhaps irreversible stage in the ongoing impoverishment of Philosophy provision in the UK.
The Centre for Research in Modern European Philosophy (http:// www.web.mdx.ac.uk/crmep/ ) at Middlesex makes a significant and distinctive contribution to the teaching of philosophy in the UK. Its set of MA programmes is currently the largest in the UK, and Philosophy is the highest research-rated subject at the University.
The CRMEP is now widely recognised as one of the most important centres for the study of modern European philosophy anywhere in the English-speaking world. Building on its grade of 5 in the 2001 Research Assessment Exercise, in the 2008 RAE Middlesex was rated first in philosophy among post-1992 universities, with 65% of its research activity judged 'world-leading' or 'internationally excellent'.
More importantly, work carried out at the CRMEP is characterised by a unique emphasis on broad cultural, artistic and intellectual contexts, and a marked sense of social and political engagement.
Middlesex Philosophy is one of only a handful of programmes left in the UK that provides both research-driven and inclusive post-graduate teaching aimed at a wide range of students, specialist and non-specialist. It also happens to generate a substantial amount of surplus revenue for the University, currently contributing close to half of its total income to the University's central administration.
Middlesex University has decided to close its CRMEP in the complete absence of any persuasive academic or economic rationale. We, the Intermedia Department of the Faculty of Fine Arts of the University of Oporto as organizers of the "Unneeded Conversations" conferences call on Middlesex University to reverse this damaging and ill-judged decision to close its Philosophy programmes, and to renew its commitment to widening participation in education and to excellence in research. For that purpose we had proposed to the public of the conferences, which took place last week, a massive vote on support of the CRMEP which was received with unanimity and acclamation. We intend to send this letter as well as the images of the vote to all the other departments on Portuguese Universities. We had opened also a specific page in our site with all the materials under the title 'Save Middlesex'.
Porto, May, 20, 2010.
The Intermedia Department of the Faculty of Fine Arts of the University of Porto, Portugal

further information: http://savemdxphil.com/
sign the online petition: http://www.gopetition.com/petitions/save-middlesex-philosophy.html/
---
№ 1/2
№ 1/1